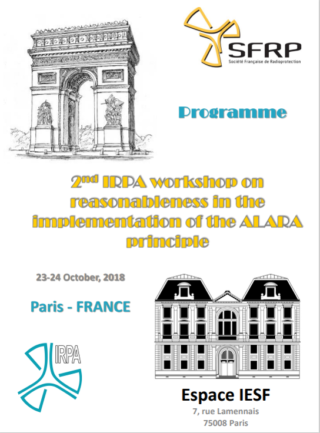 Workshop
Du 23/10/2018 au 24/10/2018 - Paris
2nd IRPA workshop on reasonableness in the implementation on the ALARA principle
The objectives of the first worshop in 2017 reviewed the foundation of the optimisation principle and examine the pratical implementation of this principle in 3 sectors : nuclear, medicine, existing exposure situations.
With the second workshop, the objective is to show how the search for reasonableness can be practically done through continuous dialogue. The workshop will be focused on case-studies :
* Related to public, occupational and patient exposure (e.g. discharges, waste, legacies, medical procedures);
* In the 3 sectors (nuclear, medical, existing exposure situations);
* Showing the involvement of stakeholders including capacity building.
Lieu : Espace IESF – 75008 PARIS